Episode Unknown
Win Report: Hobby Lobby, Hillary and the "Beyonce Voters"
Victories and defeats in the most important progressive fights of the week.
In this week's Win Report, the Supreme Court rules on Hobby Lobby blocking birth control and home-care workers' rights. Good news and bad news on climate change. Plus, marriage equality in Kentucky, a gay police chief in South Carolina, and more updates from around the country.
This one's
just
a Win Report. Tune in next week for our next epic interview! And as always, email us at show@thegoodfight.fm.
Originally posted on July 3, 2014
Featuring
Powered by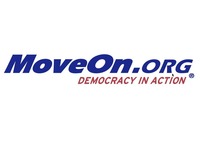 MoveOn.org
8 million progressives fighting for change.
Show Notes