Episode #9
Something about this prison is weird
On the podcast: a former prisoner who saw something, said something... and, well, you'll see.
A guy commits some crimes, gets caught, goes to prison. And then everything gets weird. Plus, before that: 2014's first #WinReport, and an exclusive global traffic and weather update that stretches from Sochi, Russia to Chris Christie's New Jersey highways.
Originally posted on January 23, 2014
Featuring
Powered by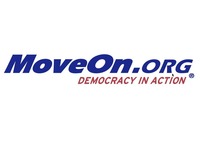 MoveOn.org
8 million progressives fighting for change.
Show Notes