Episode #42
Coal, you're going to lose. You too, ALEC.
Spring is finally here. Daffodils dancing in the breeze, pollen collecting on car roofs, and the symphony of coughs filling the air. It's not just allergies that are making it hard to breathe. It's also coal. Ending coal fired power is the best weapon against the US's asthma epidemic. Host Ben Wikler checks in With Mary Anne Hitt, the Director of the Sierra Club's beyond Coal Campaign, about her recent victories. And Nick Rathod brings Ben up to speed ont he progress of the young but mighty State Innovation Exchange, Progressive's best weapon against the evil ALEC. Here comes the sun!
Originally posted on April 13, 2015
Featuring
Beyond Coal
Replacing coal with clean, renewable energy
Nick Rathod
Executive Director at the State Innovation Exchange
Powered by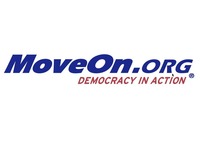 MoveOn.org
8 million progressives fighting for change.
Show Notes
Music Credits (in order of appearance)

Zach Young - Coughing Music
Royalty Free Kings - Coastal Flight
Zach Young - Music for Strings

Digi G'Alessio - raw instrumental pt.1

Digi G'Alessio - raw instrumental pt.2

Dad Rocks! - Mount Modern
Ghost - Lullaby