Episode #38
How the kid with two moms saved the Boy Scouts
Let's give Zach Wahls the merit badge for general awesomeness.
Zach Wahls, as a teenage Eagle Scout, gave a speech that changed the nation. If you ever clicked the headline "Two lesbians had a baby, and this is what they got," that speech was what you got—a speech that shifted the way millions of people thought about marriage equality. But as it turned out, that speech was just his warm-up act. On the latest Good Fight, Zach Wahls tell his extraordinary story—a tale of family, growing up, and a David-and-Goliath struggle to rescue the soul of a great American institution.
Originally posted on November 21, 2014
Featuring
Zach Wahls
Executive Director at Scouts for Equality
Powered by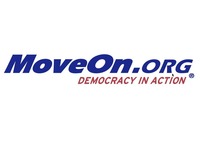 MoveOn.org
8 million progressives fighting for change.
Show Notes
MUSIC CREDITS
This episode features two tracks from the soundtrack to the video game Fez, composed by Rich Vreeland a.k.a. Disasterpeace: Age and Formations. For more great Disasterpeace tracks, visit his website. And buy his music.
The various foreboding, atmospheric music is by TGF producer Zach Young.
The cool piano song at the end of Act one is called Farmscrapers, by Dad Rocks! from their album Mount Modern.
The bluesy track in the intro is a cover of Bob Dylan's Leopardskin Pillbox Hat by Dmyra.