Episode #36
Turn Out For What
The story of Rock the Vote's deliciously viral election party anthem.
2014 was the election that young people were supposed to ignore. But then came the voting anthem nobody can stop humming. Today on The Good Fight, the inside story of Turn Out For What—as recounted by Rock The Vote's Ashley Spillane and Dan McSwain, and featuring the voices of Lil Jon, Lena Dunham, Fred Armisen, and Whoopi Goldberg. It's the electoral viral mega-hit of the year, 10 million views strong, exactly when we need it most.
Originally posted on October 28, 2014
Featuring
GEER
A boutique firm committed to solving big strategic challenges.
Rock the Vote
Building political power for young people one voter at a time.
Powered by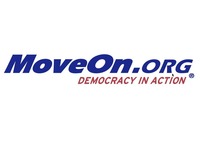 MoveOn.org
8 million progressives fighting for change.
Show Notes