Episode #3
Nuclear option. Drugs. An antibiotic-resistant Thanksgiving.
This is the podcast to download for the drive home from Thanksgiving. Spread the word.
Has the so-called "nuclear option" destroyed all life in the U.S. Senate? If not, why is it empty this week? And speaking of military metaphors in politics: was the war on drugs ever good policy? Plus: what might be lurking in America's turkey this Thanksgiving, and what is it trying to tell us?
We explore these questions and more in episode 3 of
The Good Fight
, featuring a classic Win Report with MoveOn's Garlin Gilchrist (including, inter alia, Wal-Mart, Texas textbooks, climate change, and the minimum wage); an momentous message from a microorganism, and an in-depth interview about a lifetime of fighting for sanity the war on drugs with our featured guest: Ethan Nadelmann of the Drug Policy Alliance. He'll blow your mind. Don't miss it.
Originally posted on November 27, 2013
Featuring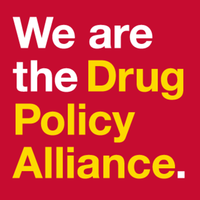 Drug Policy Alliance
The Drug Policy Alliance promotes drug policies grounded in science, compassion, and human rights.
Powered by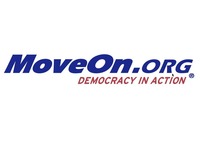 MoveOn.org
8 million progressives fighting for change.
Show Notes
Curious about SuperJune and her antibiotic-resistant friends? The
Environmental Working Group is here for you
.
Discussed in this week's Win Report:
Want to learn more about drug policy? Spend a quiet evening on
the Drug Policy Alliance's website
.
Special note: Remember the Obamacare Defense League from episode 2? Wondering if it will ever return? Fear not, friends—and tune in next week.
Music and sound effects
Nuclear option intro
:
Wind
by Swiftoid on FreeSound.org;
footsteps
by Vosvoy on FreeSound; cell phone vibrate by
SoundByter
; In Da Club ringtone (fair use!) by 50 Cent; Apple Loops for the glorious moment when we discover the magic of democracy.
Table of contents:
The Good Fight theme (also used in the closing credits), by
Fritz Myers
Fake sponsor:
"
Sweet
," from Ben Sound;
Comedy Pop 1
via FreeFX
Win Report:
Yes, that's the theme music from
Walker, Texas Ranger.
Used via YouTube as fair use.
Boxing Bell
by TheActualCheese. Other music (here and at end of episode) from the Royalty Free Kings free music collection.