Episode #28
Cory Booker and Rand Paul, the Senate's crime-reforming superduo
New hope for fixing a gruesomely broken system.
For decades, criminal justice reform was political Kryptonite. Thankfully, Cory Booker and Rand Paul aren't from Krypton. In this episode, Senator Booker joins us to explain why he's tackling this fight, how he discovered the possibility of a left-right alliance that could finally, finally, bring hope to a tragic issue—and how, in a Festivus miracle of bipartisanship, he teamed up with Rand Paul to bring new legislation to the Senate.
Originally posted on July 15, 2014
Featuring
Powered by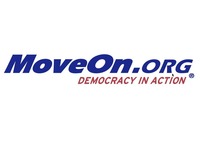 MoveOn.org
8 million progressives fighting for change.
Show Notes
Sign Cory Booker's MoveOn.org petition: