Episode #27
War on women? Meet the resistance
Ultraviolet co-founder Nita Chaudhary's fight to make the antifeminist backlash backfire
Ultraviolet co-founder Nita Chaudhary takes us behind the scenes in the insurgent, devastatingly effective campaign to make the anti-feminist backlash backfire.
The strategy: using cutting-edge online advocacy to put a political and economic price on sexism. The good news: it's working. Hobby Lobby, watch out.
Originally posted on July 8, 2014
Featuring
UltraViolet
UltraViolet works to fight sexism and expand women's rights in government, media & pop culture.
Powered by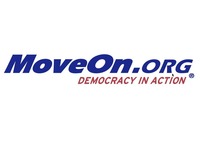 MoveOn.org
8 million progressives fighting for change.
Show Notes